Banka Washed from Old Spike
This month's coffee comes from Old Spike - a community interest business which puts its profits back into supporting those who are homeless.
About Old Spike
We spoke to Richard Robinson, Old Spike's owner and co-founder to talk about their mission.

Leapers: What inspired you to start Old Spike, and how are things going right now?
Richard: I had always harboured an ambition to start my own business but like many, hadn't quite had that 'lightbulb' moment. After living in NYC and first experiencing speciality coffee back in 2008, I returned to the UK and linked up with my long time friend and now business partner who was studying at the School of Social Entrepreneurs. Not wanting to just be another coffee roaster, we felt really passionately that we wanted to stand for something more and have a real impact on peoples lives. Off the back this idea, Old Spike was born with our mission to help the homeless through training and employment being at the forefront of what we do.

Is Old Spike your first business, and what's been the most surprising aspect of starting a business?
Although Old Spike was my first business, we have since started 3 others. I think at the start, certainly in a business you have no formal experience of it can be quite daunting but generally I have found that things always trend to work out in the end. We have had so many challenges and failures along the way but ultimately - things have worked out amazingly well and we are now in year 6 and even survived a pandemic!

Leapers' mission is to support the mental health of the self-employed and small businesses - what impact, positive or negative, do you say running your own business has upon your emotional wellbeing?
Of course it is super stressful but I think that it is part and parcel of running your own business which broadly, everyone who decides to go down this path accepts. If I compare my mental well being now to when I was working in my previous job in advertising, I am much happier now and having full control over my work and schedule.

What does your support network look like - who do you turn to when things are hard, or celebrate with when things are going well?
I am lucky that my business partner is a close friend which has made it very easy and generally - we are both pretty positive so try not to let the stress take over!

Roasters are one part of a complex supply chain of many other small businesses, what role do you feel you play in supporting others?
Supporting others is obviously a huge part of what we do in terms of the homeless trainees that come through our program. In some cases, they stay with us long term and in others, we are able to work with our partners in our supply chain to find them jobs.

What advice would you give to someone who was considering starting their own small business?
Stop thinking about it and just do it.

Visit Old Spike.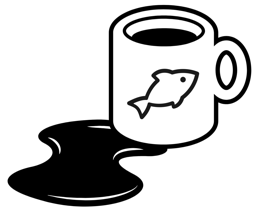 Tag us with your cuppa
Drinking a cup of coffee with us this morning?
Tag us on Instagram @leapers.co