Claude Original Beans from Round Hill
This month's coffee comes from Round Hill Roastery, based in Bath. "The coffee industry is often very serious and that can be intimidating to some customers, Claude is an opportunity to break down barriers by offering something that is light hearted and cheerful, and really not so serious and as a result, we hope, it's a very accessible product and something people will always be excited to see."
About Round Hill Roastery
"When we think of 'origin', Kelston Round Hill is to us Synonymous. This lush grassy knoll just outside Bath with its clump of trees and views over Somerset, is not just our namesake, but the backyard of where our roastery was founded. It's our origin, and it was there that our journey started. That Journey has taken us to distant origins with their own hills, on whose slopes some of the world's greatest coffees are produced by the world's best farmers."
Visit Round Hill Roastery.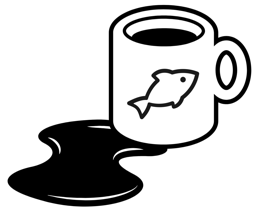 Tag us with your cuppa
Drinking a cup of coffee with us this morning?
Tag us on Instagram @leapers.co